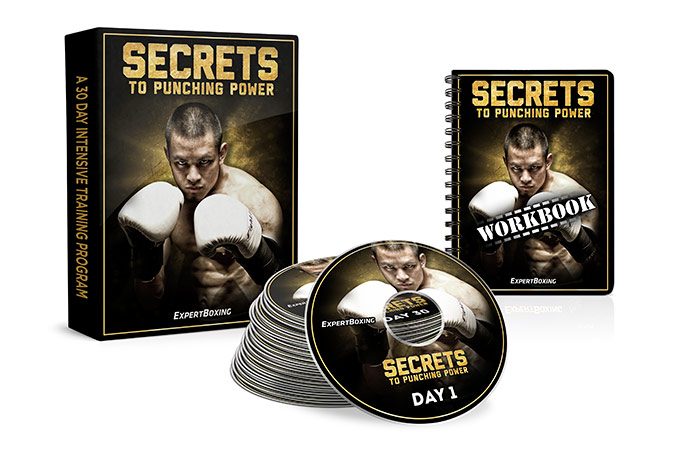 8 HOURS of video – nearly 480 minutes of technical instruction broken down into a 30-day intensive training program. Learn the secret techniques and over 100+ punching techniques to improve your punching power!
42-page workbook – all the punching variations, exercises, and tips conveniently listed in a helpful PDF. Print it out, follow along, and make notes.
NO SPECIAL EQUIPMENT NECESSARY – it's most ideal to have a punching bag or a partner holding mitts in order to feel the difference, but you can still learn even if all you have is your body and nothing else.
THIS IS A DIGITAL PRODUCT – no physical items will be shipped. You will instantly receive a member login in your email after purchasing. The videos can be viewed online, downloaded, or converted to other media.
There is a NO REFUND policy for all courses. I do not offer refunds for digital products once access has been given to the downloads. However, your satisfaction is my #1 priority, contact me and I'll jump through flaming hoops to meet your needs. Please purchase responsibly and ask questions beforehand if you are unsure about this program for you.
GET A LIFETIME EB GOLD MEMBERSHIP! (ONLY $395)
HUGE NEWS – purchasing the EB GOLD membership gets you access to all EB products (including this one) for FREE! (More information on the EB membership here.)