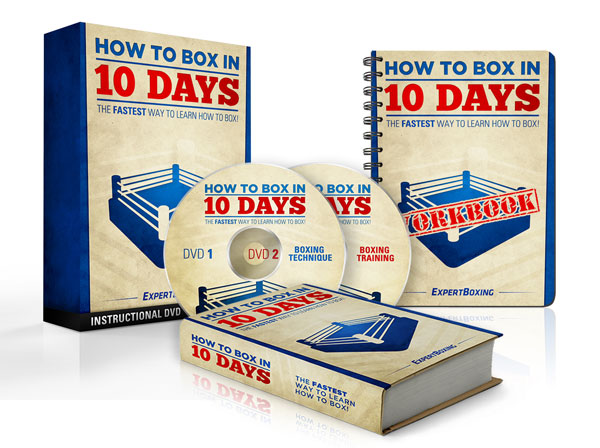 300-page eBook — broken down into 10 days of step-by-step instruction, with detailed explanations and over 300 hi-res pictures! Discover the techniques and training methods used by professional boxers! Learn and avoid over 200 common mistakes made by beginner boxers.
32-page workbook — workout routine and checklists to monitor your progress daily. These are great for review, since you can skim them quickly to reinforce the skills you need most.
1 hour & 40 minutes of instructional video — HD quality footage of boxing demonstration. See exactly how boxers throw, defend, and counter punches inside the ring. Learn how to use boxing equipment to hone your fighting technique.
THIS IS A DIGITAL PRODUCT – nothing will be shipped to you. All instructional items are downloaded through the internet.
There is a NO REFUND policy for all courses. I do not offer refunds for digital products once access has been given to the downloads. However, your satisfaction is my #1 priority, contact me and I'll jump through flaming hoops to meet your needs. Please purchase responsibly and ask questions beforehand if you are unsure about this program for you.