Learn exactly the features and benefits of the EB membership program and how they work.
To sign up for a membership, please CLICK HERE.
Why sign up for the EB membership?
Learn how to box faster!
Have more fun boxing when you know what you're doing and not always getting beat up!
Feel comfortable inside the ring, no more fear of getting tired quickly or getting hit!
Get trained like a proper competition-level boxer. Same techniques, same drills, same results!
Get in shape faster! More power, speed, endurance, and all-around athleticism!
Learn the secrets, all the little tips and tricks that the experienced guys use inside the ring!
Get an advantage over your opponents!
Improve your mentality! Build confidence and positive outlook!
FEATURE #1 – Members-only videos
These are special boxing instructional videos that I record only for EB members.
These are different from my usual free Youtube videos in that the material can be more in-depth and go further into detail.
These videos can be either very short or very long and released at regular as well as random intervals. I plan to overload this library with many helpful tips as quickly as possible.
You will be learning from other guest experts, not only myself. There will be videos, interviews, livecasts, and podcasts.
FEATURE #2 – Members-only forums
A members-only forum where you can talk and connect with other EB members as well as myself. Here you can chat about anything you like. Techniques, training methods, diet, fight strategy, share links and other boxing information with other hardcore fighters.
This would ideally be a great place where beginners can meet higher level fighters and ask them specific questions.
This will also be where you can request new content and vote on what videos I should cover next.
These forums are not opened to the public and will be monitored carefully for trolls and disrespectful behavior. I've found it's extremely to moderate public discussion in order to provide for a respectful learning environment.
FEATURE #3 – EB premium products
Depending on your level of membership, you may also get access to EB premium products for free or at a discount.
The BRONZE level membership does not include any EB premium products.
The SILVER level membership includes "How to Box in 10 Days" and "Advanced Boxing Workshop" and "30 Day Fighter's Diet".
The GOLD level membership includes all products from the SILVER level but also includes the "Dancer's Footwork for Fighters" as well as "Secrets to Punching Power".
The GOLD level membership not only includes all EB premium products for free but also all future EB premium products for free. Basically anything that I create in the future will be free for you.
Member Testimonials
I've collected all the nice things that people have said about this program. If you'd like to submit one of your own, please put it in the forums and I'll copy it here when I get the chance. Thanks for your support!
Will "Power" Coix (pro boxer & boxing coach)
My name is Will Power Coix
Pro boxer, and boxing coach.

When I started my boxing journey as an amateur I'd used ExpertBoxing as a way to learn better boxing techniques, strategies, and boxing philosophy. I understood at one time that my trainer aka my father couldn't teach me everything boxing has to offer. So thats when I discovered boxing tips on youtube with Expertboxing.com I learned so much using his free content, I wondered how his premium content would measure up. So thats when I purchased Advanced Boxing Workshop. Everything from his youtube channel started making more sense, as it all came together in this program. And now ever since 2014 I turned pro. And nothing has changed as I still use, watch, and will continue to buy future ExpertBoxing.com programs These programs, tips and tricks have undoubtedly kept me undefeated 6-0-1 5kos.
I want to thank Expertboxing.com for explaining the true boxing science formula that actually works! This is the real deal and I look forward to what he has next!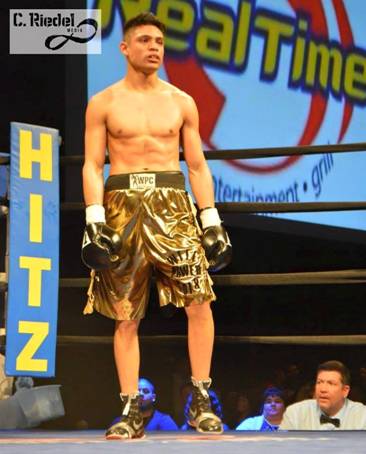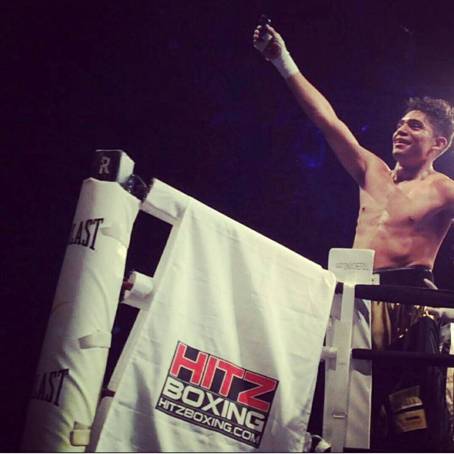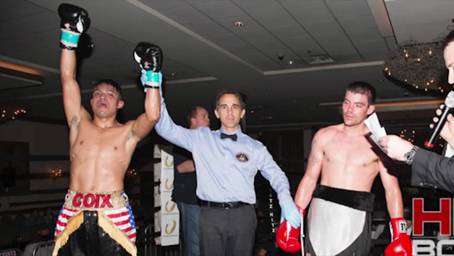 Misha
Man it's so much information in your new video course. Like A LOT just WOW. Like i can just see how the trainers here teach people just one technique and say it's the only right technique but I watch your videos and I see that that techniques is just one of like dozens and by sticking to only that one technique you limit yourself A LOT. It's crazy good, man.

That's hands down the best product out there. It is just worth paying 200-500 dollars and i think when people realise how valuable that info is they will buy it for sure.
Juan
as always: GREAT. I have made sparring 3 times, last time my trainer said to me "hey Juan you do some movements like a professional but sometimes u fight terrible" what I try to say is that those movements are thanks to your videos or advices, on the other hand IM A BEGGINER.
thanks again Johnny.
Miles
Johnny,

Thank you for the quick response. I'll be signing up soon. BTW, all the superb YouTube videos you've produced prompted me to try and take this interest to the next level. See you online and I look forward to your lessons. Have a great day!

Thank you
Miles
SouthPaw68
The dance moves workouts have been amazing. Had a foot injury that has gone on for about two years now and the exercises are helping to dramatically reduce foot and ankle pain it created. Realizing the injury was most likely caused by underdeveloped: foot and calf muscles. Also interesting that basic things having nothing to do with boxing like walking through crowds in rush hour has gotten much easier because I now realize I can move my hips independently of my upper torso or use my feet to push and pull through tight spaces LOL.